Life, in general, is an emotional minefield. Once you bring awareness to your emotions, you will bring power into your life.
There are many books out there that claim to guide you to The Magical Formula of Happiness. Using energy healing and coaching skills, I work with my students towards achieving a perfect balance between their mind, body, and spirit, that will guide you to the source of your own magic formula. The answers aren't out there, where everyone is looking for. They live within you and the purpose of my coaching is to show you how and where to find them. Chances are that you want both happiness and success in your life. At times those two things seem contradictory, yet it is possible to build a harmonious whole between the two of them.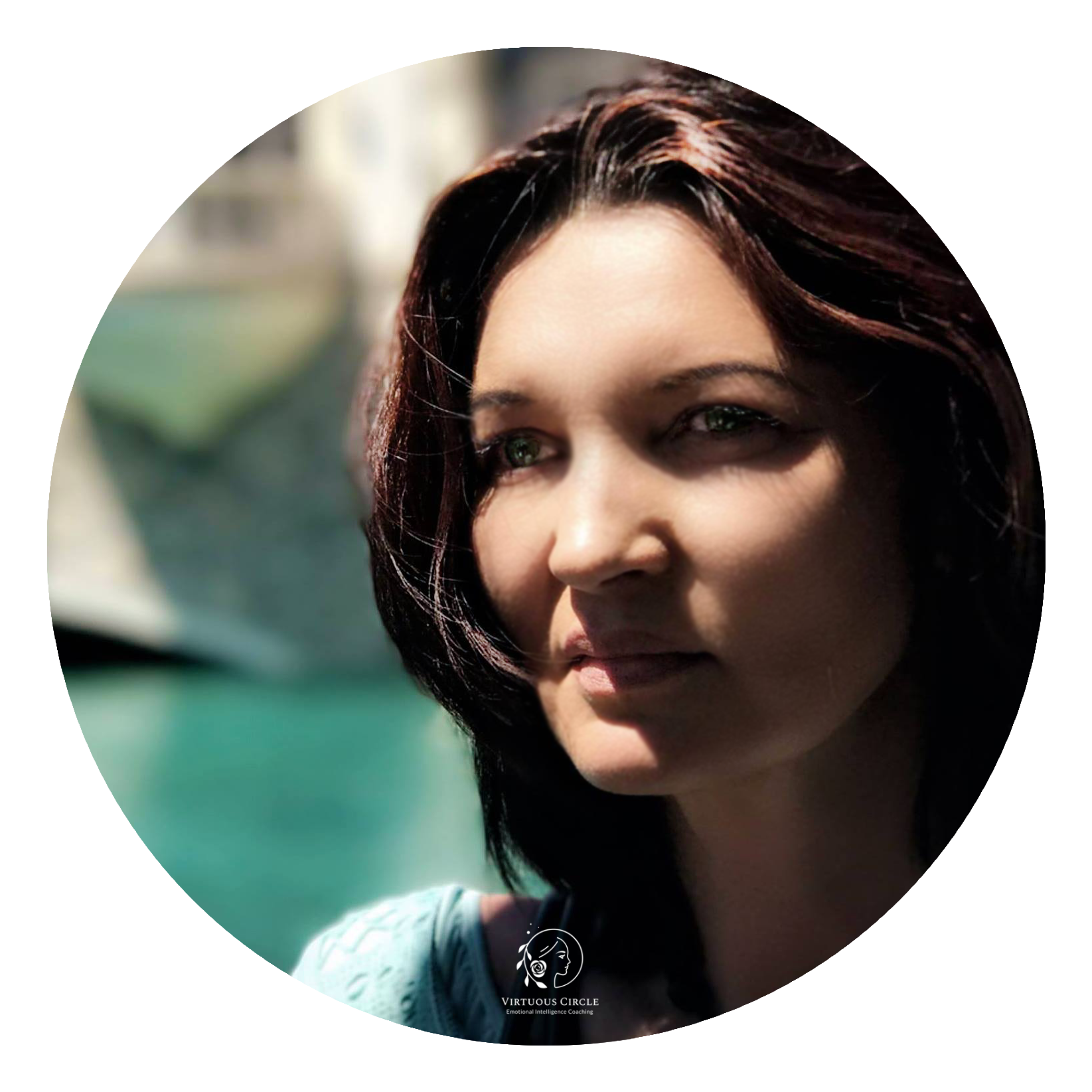 I am a certified Emotional Intelligence Coach, energy healer for the past 7 years, and a founder of VCC.
Using energy healing and emotional intelligence allowed me to achieve a harmonious balance between my mind, body, and spirit, as you cannot properly function if one of those areas dominates above the other. Creating on line courses gives me a chance to connect with more individuals the I would have been ever able to do it in person and show them a true power of internal transformation.
There aren't schools who teach how to use our brains or control our emotions, and yet everyone expects us to be a pro at that. The brain doesn't come with a manual and the super power to control your emotions is not known to humans yet. In My programs I want to teach you skills to accept your emotions as they come, and if you follow the strategies you will find that you don't have to let your emotions control You !
Frequently asked Questions
When does the course start and finish?
The course starts on July 4th and will finish on July 25th. I want to be able to interact with my students and be there in case any struggles or questions arise.
What if I don't finish my course on time?
No worries, if you fall behind you will still have access to finish the course at your own pace.
How long will I have access to the course?
After enrolling, you have unlimited access to this course for as long as you like - across any and all devices you own.